Excipient – Formulation Development Support
Though excipients were at one time assumed to be "inactive" ingredients, it is now understood that excipients can have an important impact on the pharmaceutical and chemical performance of a drug product formulation. It's therefore important to identify and control unknown Functionality Related Characteristics (FRCs) of excipient materials, to manage their effects on pharmacodynamics and pharmacokinetics and achieve safe, robust and stable pharmaceutical products.
Our extensive experience in formulation development and excipient characterization enables us to explain observed formulation characteristics or to appoint product specific FRCs.
Excipia can help your company to identify critical FRCs and (combinations of) excipients in a formulation, investigate excipient batch-to-batch variability, select specific excipient batches or set in-house excipient specifications for customized pharmaceutical product properties.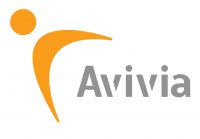 Excipia, a division of Avivia BV
 Excipia as dedicated excipient knowledge platform is a division of Avivia BV, a Dutch independent specialized pharmaceutical development company that operates a hybrid business model combining
CRO service activities
with internal product development programs. The other complementary platforms of Avivia are 
Pharmaceutical R&D, Analytical R&D,
and
Biorelevant Dissolution Testing
. For more information about Avivia and its pharmaceutical development CRO services, please visit the
Avivia website
.